Salon Marketing Strategies: Here are the working Salon Marketing Strategies that work and require starting a salon business.
In a competitive world, it is the major responsibility of the owner to make the customers happy. But to keep the customers engaged for a long time is a difficult task. This is happening in every business, whether the business is small, medium, or large.
Salon's business is growing rapidly. The business shares a large section in the market. The current statistics reveal that the salon and spa management software is generating revenue of 128.59 billion in the market, and it will grow to 190 billion in the future.
But it is challenging to retain the customers in the salon business as users have various options these days. But salon management software provides the functionality that makes your one-time clients to a regular customer.
Being a salon owner, you would love to see some similar and unfamiliar faces every day. Loyal customers are precious because they provide support and praise your brand that significantly hikes the sale of the business. Attracting a new customer is a need for the growth of the business, and converting them to the regular one is equally important.
For the engagement of customers, it's important to follow the right marketing techniques. But if you're running a salon, you want to stand out from the crowd then following the right strategies can make your business successful.
In this article, we are going to review some of the essential tips and tricks Best Salon Marketing or to retain the customer and turn them to regular ones.
Top 8 Salon Marketing Strategies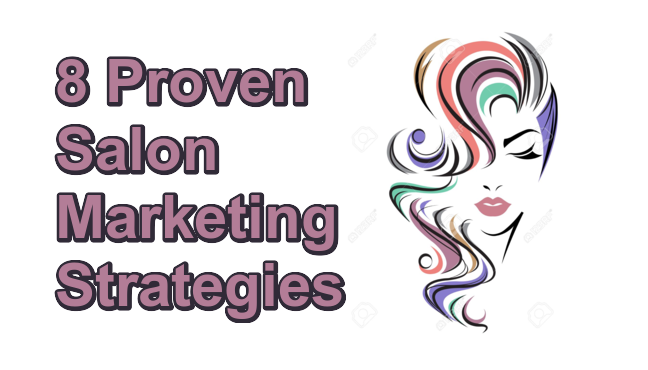 Let's get started!!
Create a website
A website is the best platform for marketing. It creates the first impression on your clients. For a beauty industry where there is huge competition in the market, you need the best-looking website for your business. Make sure that your website looks professional and up to date.
A website is a good place to start to get inspired by another successful salon. If you go through this list, you will surely find some good inspiration on how you can improve your salon's website design.
But a good website is so much more than just a first impression. It is the online window into your salon. The website helps to find new clients, manage your bookings, upsell your services, and ultimately grow your business.
You don't need to hire a salon marketing agency. The website works as a marketer for the beauty industry. A website works 24/7 and it is a completely free source for customers to approach the salon.
Here is the list of Best Web Hosting sites for your website.
Social media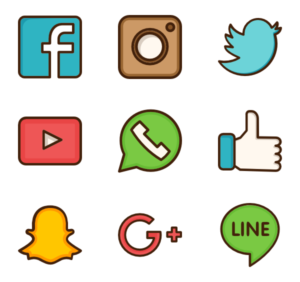 Social media is the best marketing tool for your business. There are 3.5 billion smartphone users in the world. Almost 4.54 billion are using the internet. 2.96 billion people are using social media. So with the tremendous change in life, social media becomes the largest platform to connect people and to do business effortlessly.
However, you can integrate your mobile app with a social platform like Instagram, Facebook, Twitter, etc. that help to engage new users. This will increase the retention rate. You need to define your salon's on social media and execute consistently against it to make it more successful.
Provide discounts
Your customers are the heart of your business. Discounts are a great way to show them appreciation, and they would love to visit again.
The mobile app is the best way to connect your clients. You can give the discount offer to your clients on special days or at the weekend.
The app helps to provide the services 24/7; where you can easily calculate their regular visit points. According to the visits, you can give rewards.
By providing this, your customers can easily stick to the business, and this will help to boost up the sales in your business.
Also, the Salon loyalty program is beneficial for:
Customer engagement.
To get the contact details.
Post regularly
Starting a social account and leaving it without any update doesn't have anything to do with your brand. If you don't care enough to post frequently, why should anyone care to follow you?
Social media is fast-paced and the content is only relevant from one day to the next. Does this sound like too much effort? The good news is that if you're organized by using a social media post planner, posting frequently doesn't have to take a lot of time and effort.
Reminders and SMS Text marketing
Generally, customers are less likely to take phone calls. If a customer forgets an appointment then it would be a loss of time and money to them as well as to business.
A suitable method of marketing is to send reminders to them about the appointment. This will not let them skip an appointment.
Another critical factor to be considered is text marketing. You can easily send the message to your clients and new visitors about the latest schemes and offers that your salon is providing. It is a great strategy that keeps the visitors coming back.
Mobile friendly
People have shifted from desktop to mobile phones because it is portable and easy to access. Also, this is the best way of marketing, which brings your whole salon in front of your customers with just one app.
Clients can easily access anything from their smartphones, such as booking, rescheduling, or cancel an appointment, online payment, etc. Along with this, they can book an appointment even after business hours.
Customers have instant access to new or exclusive updates about schemes which enable them to book or check it from anywhere. It keeps the salon business in the stroke of your client's hand with the customized mobile app.
Offline marketing
If you have a beauty salon and you are aiming for long term success then you have to give services to your clients online and offline.
The key here is to contact the local businesses that may have similar customers and try to create a mutually beneficial arrangement where you can promote their business and they promote yours.
This may be through the use of calling cards or special offer leaflets by the other party's till. Or you have a huge following on Instagram, so creating a combined makeover with a local hairdresser and promoting the pictures online may be of huge benefit to both of you. It's all about discovering what works can work well for your business.
Email marketing
Well, continuous marketing is a need of the business. Take a customer's details such as name, allergies, type of treatments interested in and email address, and phone number.
You can use this information to send personalized email addresses to your customers, reminding them of special offers you have available and to recommend follow-up treatments. This is the best way to approach the large audience on a great scale
Wrapping up
Above we have discussed some of the best marketing strategies for the business. You can instantly boost your salon business. A good approach is to attract a broad audience, which will automatically increase revenue.
Positively, this article will give you the best knowledge about marketing tips for your salon.
Thank you for reading!!
Writer: Zin Lang Liu is associated with Salonist, A salon booking software for all types of industries. She assists business owners on how to grow their business through fully featured software.
Your suggestions and queries are welcome for "Salon Marketing Strategies", so feel free to ask in the comment section below.