7 Router Features You Should Be Using For Better Wi-Fi
Router Features: If you're using your Wireless Router only to support a whole lot of devices, then maybe you're missing out on a lot of features that it has to offer to you.
7 Router Features You Should Be Using For Better Wi-Fi
We've covered here a bunch of tricks and useful options that a good Router always has and how to use those like accessing the admin panel of your router. These include trickling with your internet bandwidth, increasing wireless security, having full control over your network, configuring your router in your ways, and many others. So without wasting any more of your time, let's get right into it.
Parental Controls
This feature is of great use and not only to restrict children from accessing offensive content on the Internet. But also if you're a manager or you control the router settings, you can set which websites to block access, so that they can't be used in Office time. While many of the Routers come with features to time, restrict a site, and also with several web filters. These features include anti-phishing and malware-detection.
Parental Controls can also be used for granular blocking or even a full type blocking of a specific website. At the same time, this option is also available on a per-device basis. If you're a parent, you can set-up parental controls on your child's device.
Guest Access
Don't want to give your Wi-Fi password to a one time user? No need to worry, as modern routers come with the option of creating a distinct "guest network" with a different name and password, and the good news is it won't affect the leading network.
Also, if your router supports dual bands (2.4GHz and 5GHz), you can limit the guest network to 2.4GHz as it provides a slower internet connection. Again if there's a dedicated mobile application for your router, you directly control your visitors from the ease of mobile phone. Also, you can change the password regularly.
Security Encryption (WPA/WPA2)
Wireless Security may be the essential feature in this list. Now while setting up your router, you may have come across these words WEP, WPA, WPA2. These are the versions of wireless encryption security. You may not have cared about what you are using. But check it once and set it to WPA2, as it's the newest and most robust Security Encryption technology.
Also, your router may not even have a passcode for security, and this will allow anyone to have access to your router. Or WEP security may have been the default, which is easily hackable. So changing it to WPA2 is recommended.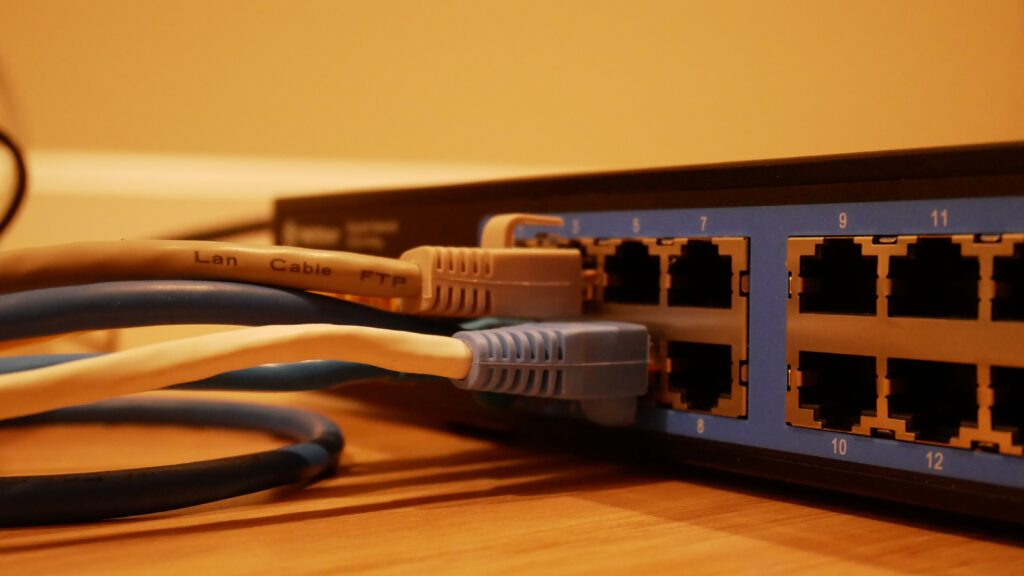 Traffic Control and Prioritisation
What if I tell you, you can get better internet speeds? Maybe your office staff or your family member is juicing all the bandwidth, and you get the slower internet speed. But there's a way around if you're the administrator.
An administrator can share whatever bandwidths they want to the connected devices to his/her router. And by doing this, you can configure your computer to have higher internet speeds.
Gigabit Ethernet Ports
We all know that a wired Connection offers higher internet speeds than a wireless one. And the router is connected to a fiber cable after all. So if your router has extra Gigabit Ethernet Ports, you can attach an ethernet cable from your router to your computer, which will give you a 10X internet speed increase and improve your overall experience.
On a Wireless network connection, the bandwidth ranges up to 100mbps, and with an ethernet cable connection, it will vary up to 1000mbps.
Cloud Storage or Physical Storage
This is another exciting feature of a Router. You can connect a flash drive or a Hard Disk in the USB outputs or even attach a Cloud Storage with the router. This will help you to monitor the router storage even better. As this will save all the log files and packets information to the room, also data of the connected devices will be stored. But instead of using dedicated physical storage, using cloud storage or a NAS storage is recommended.
Factory Reset
At last, we have got the Factory Reset option. It's a feature to be used over many times. This option turns back time, just joking. It reset your router to the factory default settings. There may have been a time when you mess with the wrong context, and you need to turn it back, and there the Factory Reset option comes into play.
Also, your router may stop working out of nowhere, or the internet connection becomes too laggy. Factory Reset is the option that you'll need.
Routers are simple devices that will unlock tons of potential when appropriately utilized. These are just a few of the excellent features you'll find in most, if not all, routers manufactured nowadays.
What is the other excellent wireless router features one uses daily?
Please share them with us within the comments!