8 Money Making Apps That Pay You Real Money & Cash
Money Making Apps That Pay You Real Money & Cash: Mobile phones have become an inseparable part of our lives. We always have our phones on our palms, and we use them from dusk till dawn.
Money Making Apps
We always pay for something or the other while we use our phone, and even for using our phones, we need to pay money. For example, we pay our phone bills; we pay to buy some apps or unlock some cool features.
Anyway, we are always spending money.
What if we tell you that even EARNING cash only by using your phone! If you want to learn how then keep on reading this article to find out more!
Scoopshot:
Do you enjoy taking pictures and capturing the moments? Have you ever wondered that capturing these pictures may let you earn a few extra bucks? If no, let us introduce you to the app named 'Scoopshot.' This app pays real money to the people to capture momentous events in their area. Journalists and media houses can use the photos that you capture. Significant points to keep in mind while using this app are that you need to be ready to capture an event and to do that, you should have free time at your hands. Download Scoopshot and earn money just by clicking photos!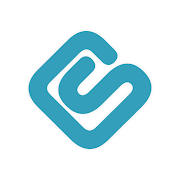 This app lets you earn points called "SB," which can be redeemed as gift cards useful at Amazon, Paypal, Target, Walmart, and Starbucks. Earning these points on this app is pretty straightforward Swagbucks offers you a survey that you need to fill out, games as in escape rooms that you can play, watch videos, give your opinion on polls, or answer a few questions. Doing these simple activities will reward you with points that you can redeem. Swagbucks is available online and also as an android app. You can find this app on the play store with the name 'SB Answer- Surveys that pay.'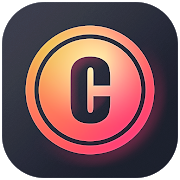 Cointiply has an android app that lets you earn money in Satoshi (fraction of Bitcoin). To achieve bitcoin, you need to perform some fun and simple activities like playing games, view ads, fill out surveys, and install some apps. To convert this bitcoin into solid cash, you can use apps such as CoinBase or Binance.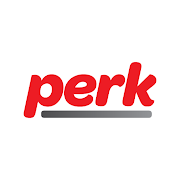 One of the easiest ways to earn money is by using the Perk App. On Perk. tv, you can earn reward points just by watching a few videos. You can also play games, visit websites, and do much other stuff that the app asks you to earn points. You can redeem these points on various platforms like PayPal, Target, and Walmart.
MoCash: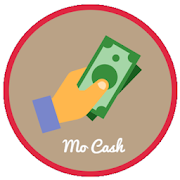 Mocash lets you earn money just by a swipe and a tap. Suppose you are wondering how then let us explain it to you. MooCash offers a screen locker; the users can swipe left to claim an offer and unlock their phone. The offers that are promoted include downloading an app or watching a video. Doing this rewards the users with some points. You can convert these points into cash via Google Reward Card or PayPal. You may also earn iTunes, amazon, and GooglePay gift cards! Download MooCash today and make easy money!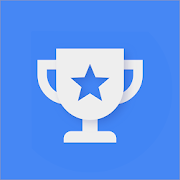 If you find difficulty trusting the apps that claim to pay you money and find them fishy, then we present to you an app that you can trust with closed eyes. 'Google opinion rewards' is an app by the well-known and trustworthy Google that is available only for android users. The task required to earn points is to fill out a few surveys per week and give your reviews about some products. The companies use these reviews for customer insights, and therefore you get paid. The reward points earned can be used on Google services such as downloading apps, movies, and books from the play store.
What if we tell you there is an app that helps you become a healthier version of yourself and pay you for doing the same? 'Pact app is available both on android and IOS. The app requires you to set your health goals and achieve them to earn money. But there is a catch; if you cannot reach your goals, you need to pay the money to the people who are achieving their fitness goals. So be sure about your fitness capability before you download this app!
This is an app that pays you money for downloading other apps. The apps that you are supposed to download can be free or paid. If you download a paid app, then you are paid higher. Except for downloading apps, you can also watch videos and fill out surveys to earn money. Get coin master free daily spin at Haktuts.
What is stopping you now? Download the app and earn real money in real-life just by utilizing your android handset. Grow towards success!