Top 5 Must Have Apps for Android 2020
We all use mobile phones, and we love using all kinds of apps. You know what, most of the times, we use some useless apps. It just fills up our storage, or it stays on our phone for no use.
Top 5 Must-Have Apps For Android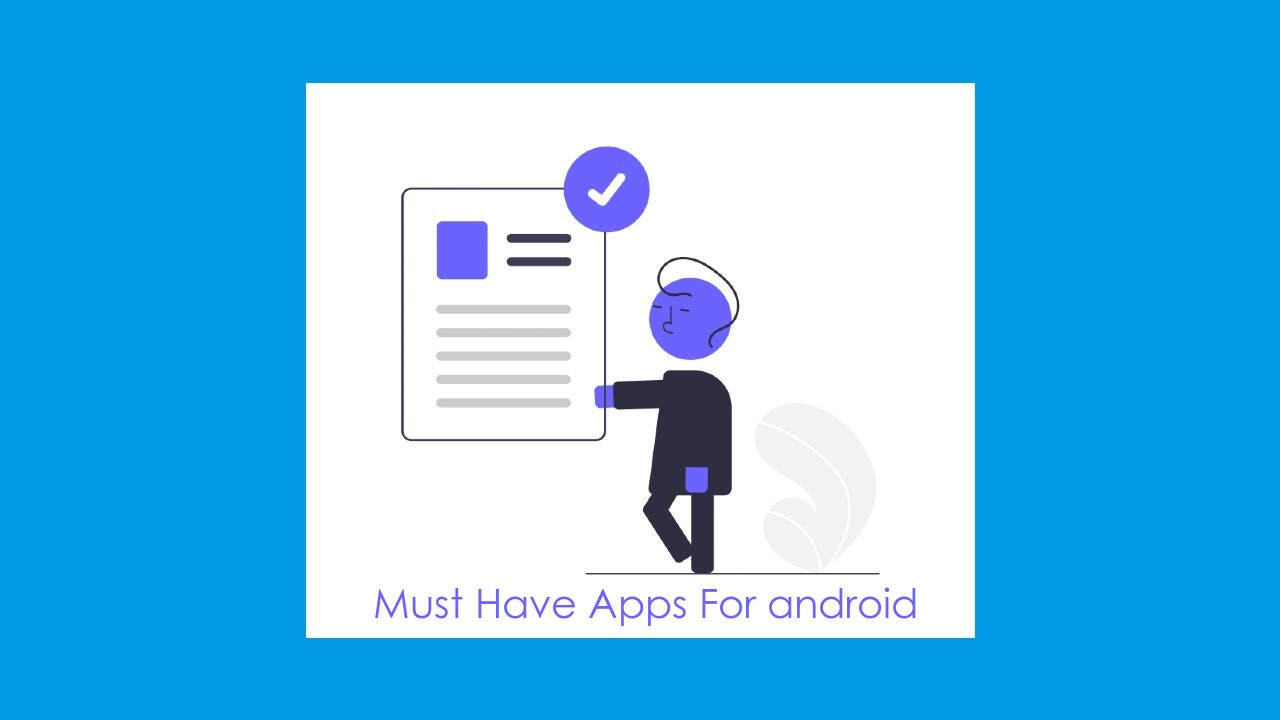 Today, I am going to tell some of them must have apps on your phones. I will suggest a productivity app or a useful app in other kinds. Stay tuned because I have some apps that you don't even know about. Let's get right into it.
The first app is called zone launcher. It's an invisible edge tool, and it allows you to quickly launch your favorite app or even your favorite shortcut with just one swipe. It doesn't matter where you are. You can be at the games or just on the home screen.
The best part is that it allows you to create zones and quickly jump into them. Just think of these zones, like folders. You can also name them as work, social or banking, etc. Each zone has a set of apps that you define.
For example, you can create one called messaging, and you can put it in messenger. It's called zone launcher, and the free version allows you only a couple of apps and shortcuts to be placed in just two zones.
Now let's talk about the second app. The second app on the list is a new camera app by Adobe Photoshop. So it's got some exciting and unique filters. You know what? Every filter has multiple effects within the filter set. So you know, let's say there's food or there's scenery with blue skies. You can add up multiple effects to it.
Some people thought it was too fake, but it's possible because of its adobe. You will see from the same spot that you could change the skies. You can make it as bizarre. This so points being that it's pretty accurate and it's pretty interesting. It may not be for everyone but definitely worth a shot.

It would be best if you had different kinds of note templates for different things, and that's where the grid notes come in. It's convenient; for example, there's this goal setting worksheet. It's a template built right into the app so that you can pick it up and you can start using it.
There are stand up meeting notes which you might find helpful. The tired record and the library is pretty extensively useful. You can create your own if you want to. Just tap on the plus sign, select a new note and give it a name. For example, You can create a shopping list, and it's convenient. I am telling this because whenever you go shopping, you go into different shops, and you're like, 'wait, what did I want to buy from this one.' So, there's a task board.
Every day you have like tasks that you can categorize as priority one, two, or three. There are tasks within it, and there are also a couple of formatting tools that you get. Your notes can look nicer and better organized. A couple of those are locked and only available for premium users. But even the ones you get free, they're enough to get you started. You can create and attach labels that are well-sorted. You can create notebooks multiple notebooks, and you can see all your notes together.

The next one is walnut, a wallpaper app, and it's unique in its collection. It mostly offers wallpapers that are inspired by shapes, patterns, and nature. But they redevelop using bright material colors and wonderful gradients. Needless to say, they're all really high-quality, and they look absolutely vibrant on your phone. You can see some samples of how they look. There is something called interests you get it. If you are planning for customization, then you probably need an icon pack. Check out 35+ stunning best icon packs for android in 2020. Yeah, it's an extreme collection.

How cool would it be if you could create a reminder from your notification tray? What is the reminder that sits on your notification tray every time you see it? I mean, it's really that simple. With this app, you can set multiple reminders.
For example, You can create multiple reminders, and you can then unpin them once you're done with it. The app is called a pin, so it says create and pin notifications. It's completely free, and the interface is straightforward to use. The entire app is just simple, and you tap on that toggle over to create a pinned reminder. It only gets attached to your notification tray.
Tips To Creating Your Own Fantasy Cricket Website And Application
And that all for this list of must-have apps guys. Hope you lie this post and share it with your friends. Hope you have a good day. Cheers