IFSC Code Website Script Download – WordPress Theme
Are you looking for IFSC Code Script for download? Here is you will get IFSC Code Website Script with admin panel run with WordPress.
Nob6 develop an IFSC code script website to earn money online or set up your own website.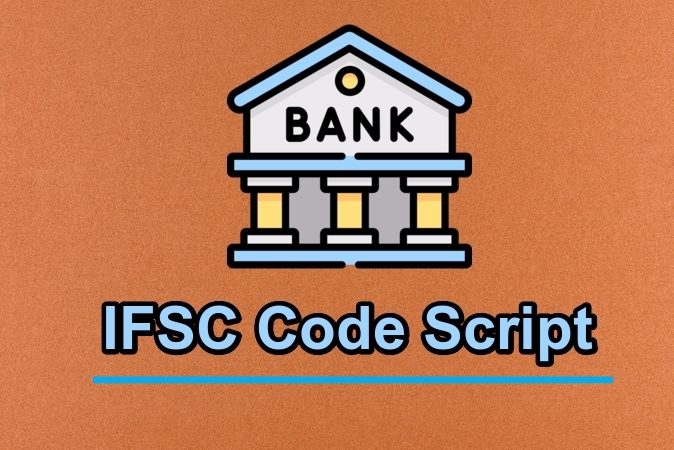 What is IFSC Codes?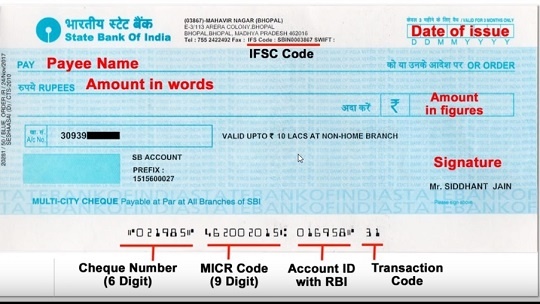 IFSC is an 11-character code with the first four alphabetic characters representing the name of the bank and the last six characters representing the branch (usually numeric but may be alphabetic). The fifth character is intended for potential use and is 0 (zero). The NEFT & RTGS systems use the Bank IFS Code to redirect messages to target banks/branches.
The acronym for the Indian Code of the Financial System is IFSC. The IFSC code is a special eleven-digit integer that is a mixture of numerals and alphabets. It is used for the online transfer of funds for purchases with NEFT, IMPS, and RTGS. The IFSC code can normally be found on the bank's cheque-book issued. It can also be found on the account holder's passbook's front page.
Each bank branch's IFSC code is assigned by the Reserve Bank of India. Account-holders can search their bank/IFSC branch's code conveniently on the website of the Reserve Bank of India. Without a legitimate Indian Financial System Code, Internet banking transactions for moving funds can not be initiated using NEFT, IMPS, and RTGS.
List of IFSC Codes
For all the bank-branches participating in inter-bank electronic funds transfer, bank-wise lists of IFS Codes are open. The list of bank-branches participating in the NEFT/RTGS and its IFS Code can be found on the Reserve Bank of India website. Both banks were also instructed to print the branch's IFS code on cheques given to their customers by the branches. You will get all list in IFSC Code Website Script.
IFSC Finder – IFSC Code Website Script With Admin Panel

IFSC Finder is a WordPress CMS script with responsive Bank Branch IFSC/MICR code news and blog portal. It has a nice and pleasing design on the front end that is very stylish.
The backend also has a lot of cool functionality that a modern and competent IFSC Code website demands.
Without having any kind of programming language experience, nearly all kinds of tasks can be performed using the admin panel.
IFSC Code Website Script Features
127857 Banks IFSC Data
latest IFSC (bank and branches) data from RBI
Make with simple WordPress plugin
Buy ones and use forever
We are installing this setup for you free of cost
Easy and simple WordPress interface to use
Fully responsive
Powerful WordPress admin backend
Fast and Clean coding
Statistics of some data in the dashboard
Can be used by Multilevel users
Add any category and layouts for the home page sections
All Bank Branch IFSC/MICR Code data
Unlimited category and post creation
Unlimited page creation
Scheduled post publishing options
Unlimited menu creation with dropdown
SEO metadata setup for each post, page, and category
Unlimited file uploading system
Advertisement section image setup with links
Easly build Sitemap
What did you get with WordPress IFSC Code Theme?
Technical Support 2 months of free technical support (Installation, Setup, and Guide). Customization doesn't include.
This script makes with a custom WordPress plugin and uses a WordPress theme.
IFSC Code Website Script – Versions Available v2.0
How to Buy IFSC Code Website Script
Buy once, use forever. FREE installation. 95% PageSpeed Perspectives from Google. Installation, configuration, and guide with correct XML Sitemap.
Click on the BUY NOW button below to purchase the IFSC Code Website Script, fill in all the necessary information on the next page and we will contact you after sending your query. You can send a Whatsapp message at – 7014892217. Once all query solved and payment is successful, within 24 hours, we will process your order.
IFSC Code Finder Website Script Download
Here is the link for IFSC Code Finder Website Script download and demo. We advise you to check all details in the demo before purchase. To start a blog read our free guide.
Price – 59$
Offer Price – 25$ 10$ (For Limited Time)