Make Money Without Making any Investment: Homemakers or work from home parents these days live the busiest life. They are bold, smart, and independent and know how to hustle and get things done. With kids having extra requirements to cope with their zoom lessons and taking care of family commitments, a homemaker's task is almost never done.
Here's the thing, this should not stop anyone (who wants to work from home) from creating something for themselves. Something that exclusively belongs to them.
Homemakers are essentially entrepreneurs who are running their organizations (namely their homes) with great care and effort. It requires a certain kind of skill to run homes with great attention to detail and planning.
As homemakers, we multitask and create a platform for ourselves, and working from home can easily be added to that with well-thought plans. The beauty of it is that your home is your workplace and as such, you won't need much to get going. All you really need, as far as basic necessities go, is a quiet room to act as an office, a dedicated phone line, and maybe a reputable program to handle self-employed taxes.
Make Money Without Making any Investment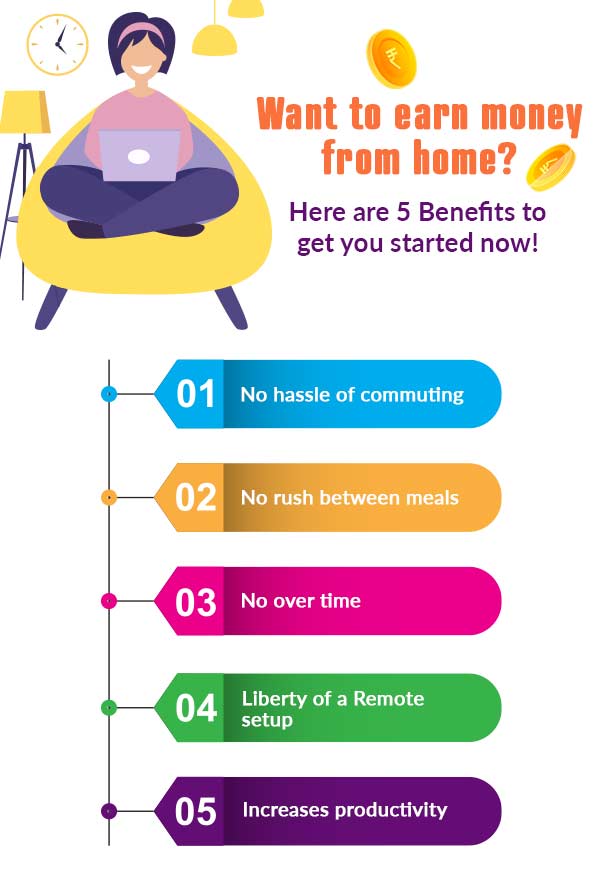 Here are some best ways to earn money online from the luxury of your home without having to worry about making an additional investment –
Data Entry Operators
Data entry does not require you to have a very specific skill set.
In this, the employees have to add, verify, and edit electronic data. Companies require people to transcribe notes from meetings, sales figures might require adding up or simply raw data into different databases.
A couple of things that are required to perform this role suitably is to have a good typing speed, a high-speed wi-fi connection, and the ability to finish work in the timeframe provided.
Payment in this field most of the time will depend upon the amount of time you take to finish tasks and your experience.
Reselling products online

Reselling products has and always will be a very lucrative way to make money online while being at home. With companies like Shop101 coming into the market, you can resell products from their exhaustive inventory and make money online. The company helps you create your own online website and store to sell these products without zero investment.
The process is based on simple theory, you choose products that you wish to resell, create your own web store, share the products with your friends and family via social media, and voila, you are your own BOSS – an entrepreneur. By reselling products, you can earn money online and make around Rs.25,000 per month. As it turns out, it can be quite a fruitful way to be your own boss.
Content Writing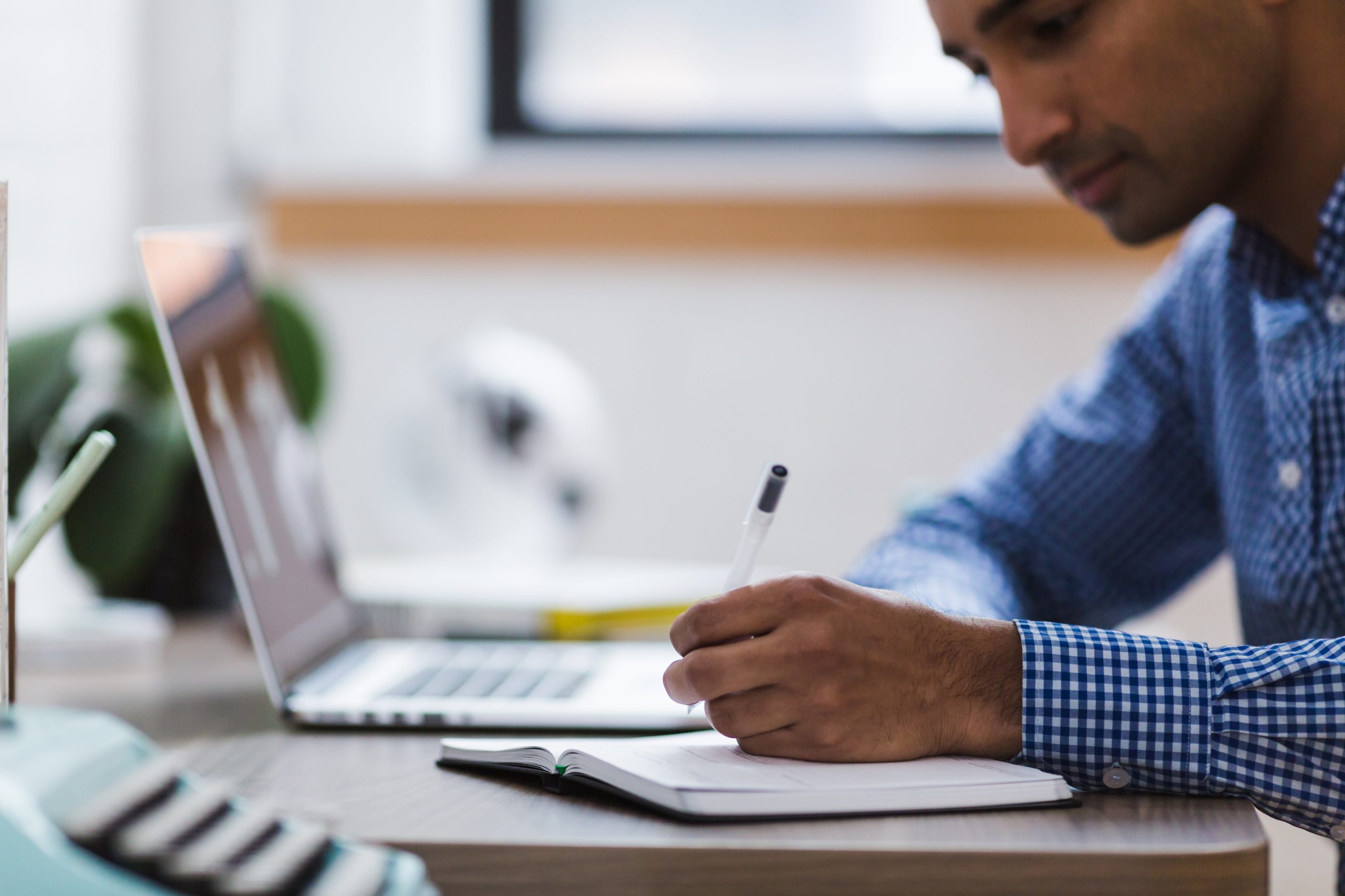 If you've always dreamed of writing and sharing your thoughts with the world then this is the job for you. You can create content for companies and their websites on a variety of subjects. You can also create content for social media and share it online. While sharing content is fun, it helps to know which route you have charted for this content. It could be in the form of financial advice, recipes, life hacks, or simply great parenting advice.
There are plenty of websites willing to pay writers to share guest posts and tips on their own websites as well.
Tutoring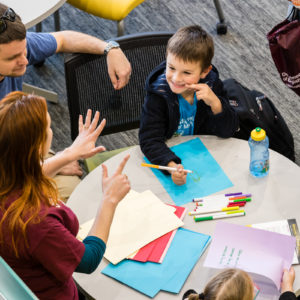 If education is a passion for you and you have the skills to teach, educate, and make a difference to people with your knowledge then tutoring is for you. No matter what the subject, you can choose to share your wisdom on various subjects by connecting with people over google, zoom, or perhaps even pre-recorded sessions.
From Math, English, Photography to Coding a number of websites are hiring teachers to share their knowledge from the comfort of their own homes. You will have to create the lesson plans and notes on what you will be teaching.
Review Products Online
This is something that can be done from the comfort of your home with so much ease. Sharing valuable feedback and reviews on products from children's products, food items, books, etc. can rake in some extra money while being at home.  Companies are willing to pay reasonable amounts of money to share your thoughts and reviews on their products. The more experienced you are, the better it is. You have to keep in mind that companies that hire you to expect certain guidelines to be followed while reviewing their products.
Online Surveys
Online surveys are another way of making some extra money online. The only tools required for it are research, preparation, and a computer to fill in the data from these surveys.
Get your own Youtube Channel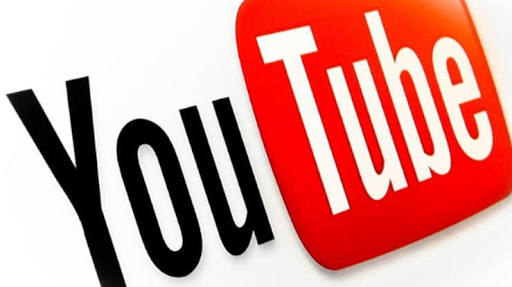 If you love the screen then creating your own Youtube Channel is the way forward for you. Start your own network on youtube and you can share recipes, product reviews, tips, and life hacks, perhaps you can share tips on how to take better photographs or learn that much sort after self-defense class with your viewers. It's a great way to earn that extra income while doing something you love. Creating informative and valuable content can sometimes take time but once you settle in, then you are sure to gain followers and rake in plenty of money.
All the ideas given above are great examples of some of the best ways to earn money online that are tried and tested and have yielded income for homemakers. Different jobs will work better for different people and there are plenty of choices out there. Remember to choose a path that works best for you or has a connection with you.
This will ensure that you enjoy your work from home without it becoming a burden. Work from home online jobs can be a lot of fun and a great way to secure some financial independence for the homemaker.