For any business out there, lead generation is an indispensable component.
After all, who doesn't want a steady line of paying customers?
However, generating qualified leads is a tad more difficult than one can presume. Most of the time, it requires one to invest a lot of time and finesse in equal measures.
What's even more important is how you define qualified leads for your line of business.
Simply put, a qualified lead translates into any customer matching the ideal buyer profile for the company aligned to the needs, budget, timing, and a host of other factors.
Get Qualified Leads on LinkedIn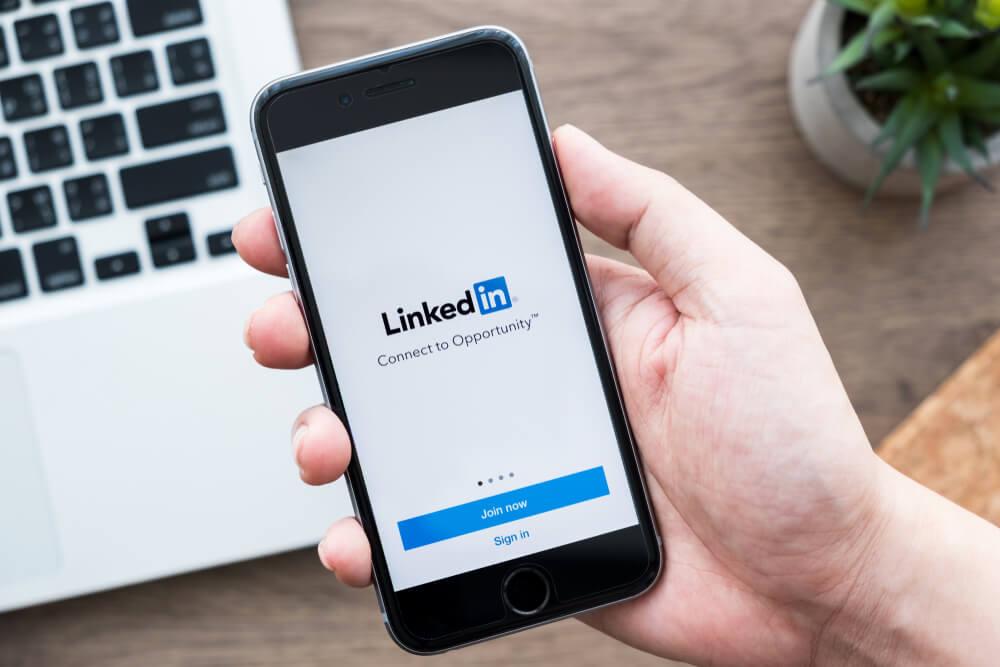 Reports indicate how more than 60 percent of businesses consider getting qualified leads as their top marketing challenge. Nevertheless, it offers ample room for encouragement.
Marketers these days are no more wearing a Timex watch. They rely on digital foreplay to get to the climax of their game. With social media ruling the roost, LinkedIn is definitely the lead contender.
Sure, one would expect the biggies like Facebook to be leading the show, but when it comes to generating B2B leads, more than 80 percent of it gets sourced from LinkedIn alone. The glitch being; not many can taste success with their LinkedIn game to generate leads. Despite a hefty investment, ROI figures seem pretty uninspiring.
But hey! Fret not! We've got you covered.
This post is mulling over 3 super-effective ways to land you the best ally on LinkedIn for qualified leads.
Let's get started!
1. Optimizing profile
When it comes to generating qualified leads across LinkedIn, it is more likely that you are going to reach out to people who probably haven't heard or met you in person. Thus, it is important that your professional profile is optimized in a manner so that it doesn't make you look spammy.
The first step towards optimizing your LinkedIn profile is to have a complete profile. Inarguably, a complete profile fetches more views. Any invitation that you sent to a prospect is more likely to hit back to your profile. Hence, a complete profile with all details establishes the legitimacy of a person or an organization.
Now, pay attention so that you don't go overboard with your profile. You don't need to be fancy like a matrimonial site. Keep it short, simple, and ensure you don't leave out any sections incomplete or half-filled.

Your name and picture along with the profile tagline are your go-to-cue for effective optimization. Try to achieve a calm, composed, yet friendly look in your profile pic. While doing so, steer clear from appearing too reserved or creepy as a serial killer. That would mar the whole idea, right?
Next, comes the title or the tagline where you need to mention your job titles. Feel free to add more than one title if you have multiple roles at work. For instance, one can be a writer and a painter at the same time. Or a content strategist and SEO guy.
Just make sure you don't end up pairing your basketball skills right beside your mechanical engineering degree unless you are a professional at both.
Take time to frame the right set of words to connect with your target audience before you write that tagline.
2. LinkedIn Direct Ads
Targeted ads have long been identified as a potent tool for qualified lead generation. However, when it comes to social media, Facebook seems to be the choice of platform for all targeted ads.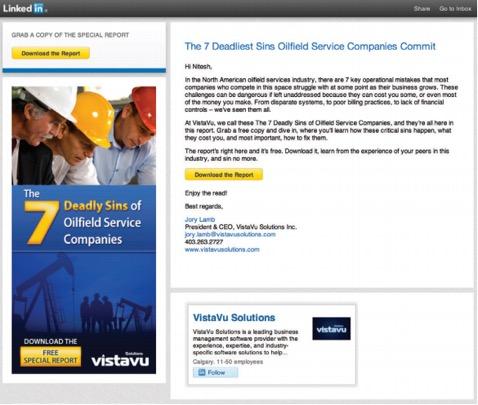 Given Facebook's lion's share of reach, it might seem a viable option. However, it is to be understood that LinkedIn, as a dedicated professional and networking platform, is designed to bring the best out of all B2B efforts.
Reportedly, it churns out almost three times more conversions compared to Facebook and Twitter put together.
The following list offers a glimpse of multiple LinkedIn ad formats to cut you maximum leverage.
Sponsored InMails
Facilitates a higher level of engagement for your leads by placing the message right into their inbox. Sponsored InMails are downright tempting for anyone, with a custom greeting, crisp body text, strategically placed links, and that million-dollar CTA button. This particular type of ads is delivered on a "cost-per-send' basis and promises a zero failure rate, as it only gets delivered when your targeted lead is online. Such a design puts your message at the top of the inbox, maximizing the chance of a conversion.
Direct sponsored and sponsored ads
Helps promote company content like news, product updates, and reach target audiences across multiple devices. One can choose from either a cost-per-thousand-impressions or a cost-per-click model.
While sponsored ads use content that is already present on your company LinkedIn page, directly sponsored ads offer personalization to test out a particular content across your feed without creating a full-blown post.
Lead generation forms
Primarily, these are pre-filled user-oriented forms that resemble a sponsored LinkedIn ad across your feed. The good thing about a lead generation form is that one doesn't have to leave LinkedIn to fill in and submit a form. Thus, the thread of attention is never at loose and engagement is intact all the time.
Text and dynamic ads
Looking for a quick and snappy way to set up an ad campaign? Text ads are your go-to-tool to create multiple variations for your target audiences. They are also one-of-a-kind with the lowest possible CPM rate, compared to other LinkedIn ad formats, accounting for an amazing brand awareness approach.
On the other hand, we have dynamic ads that work towards diverting visitors to the landing page of your business website. It has to do a lot with the ad format that extracts data from member profiles to trigger curated responses.
3. The power of automation
The crux of qualified lead generation on LinkedIn owes it to the process-oriented approach. It's a power play, where you can't afford to slow down.
Generating qualified leads leaves you invariably gathering your base around buyers who are likely to make a purchase decision. As such, all your marketing activities demand engagement with a deep insight to convert people willing to buy from you.
By all means, what is a conversion if not transforming a 2nd-degree connection to the 1st-degree? Now, to do this, you will need to engage in the following doings:
Visiting the prospect's profile and gathering more intel about their business and other aspects of the buyer persona.
Using your gathered information to frame a compelling message and an invitation to connect.
When your invitation gets accepted, sharing ideas and insights pertaining to the user's area of interest and challenges that only your product or services can help solve.
That is where a LinkedIn Automation tool comes into the picture. With countless personalization, it helps allow such repetitive tasks to fall in sequence so that you don't have to invest time in doing them over and over. Instead, you can focus more on things that make a difference. In other words, working to create more meaningful content that would augment your brand presence.
While the perks of automation are endless, it is advised that you steer clear from automating tasks like conversations. As a matter of fact, LinkedIn's monitoring algorithm warns against all non-human behavior. Besides, meaningful interactions are what seal the fate of a relationship. So, why goof it up?
A LinkedIn automation tool should be used with an honest intent of connecting with leads, minus all spammy approaches of automated follow-ups that resembles a cold sales pitch.
Wrap up
So, you see, working with qualified leads across LinkedIn doesn't have to be difficult. By embracing modern tools of sales enablement, it's your cue to look past the cold, unsolicited, and rowdy sales pitches.
Author:
I am Richard Mullins and love to write on a wider range of topics, such as Technology and Internet, Software, Marketing, Home Improvement, Home Décor, Automotive, and more. I have years of writing experience in the field.