Best SEO Plugin to Thrive in 2021: Checklist to Find Ideal!
Best SEO Plugin to Thrive in 2021: In 2021, not a single website owner can ignore paying attention to search engine optimization (SEO). More than 93% of internet experiences start with a search engine, while 39% of eCommerce traffic globally comes from search.
Most business entrepreneurs have recognized the importance of SEO and adapted effective ways; it found that more than 61% of businesses prioritized SEO last year. Undoubtedly, you can quickly generate the top results with the best marketing campaign, while 80% of people respond that they ignore the advertisement in search engines. (Source)
There are a few of the keywords and phrases that scroll the few results before taking any of your site decisions. It's found that SERPs receive about 67.6% of clicks. In short, you need to prioritize SEO and be a top result if you want to have any chance of driving organic traffic to the website. But if you aren't an SEO expert, where do you begin? Fortunately, there are numerous SEO tools available.
If you have a WordPress site, the end number of plugins are available. You can install any to get excellent results as per your requirement. Check the list of best SEO plugins to improve your SEO result.
List of Top SEO Plugin to Thrive in 2021: Check to Increase Your SEO Result Right Away!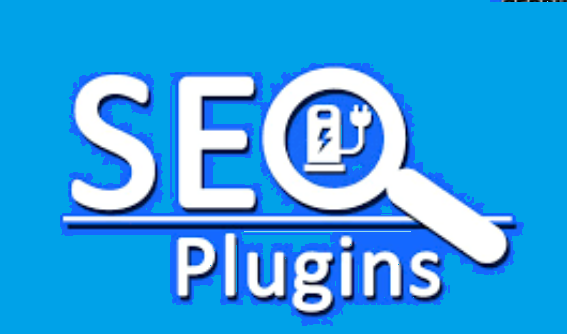 Undoubtedly you may have a stunning website with killer content, but the website will struggle to succeed if it is difficult for visitors to find. If you have already put all your efforts into launching a website and posting unique content, don't you want to reap more benefits than your invested efforts. SEO is just a way to tap into the unlimited power of the internet connection you have with as many end-users as possible.
Luckily WordPress users are the best CMS and are also SEO-friendly from the beginning, but there are few steps that you can be considered and tools that you can utilize to make sure to get the most out of the WordPress hosting experience. One of the practical and most comfortable ways to boost a website's SEO. The market is full of SEO plugins with a range of advanced functionalities and features that take the guesswork out of SEO practices, but not all are built for the same purpose. Below is the list of best SEO plugins that you can install to improve the SEO ranking in 2021.
Yoast SEO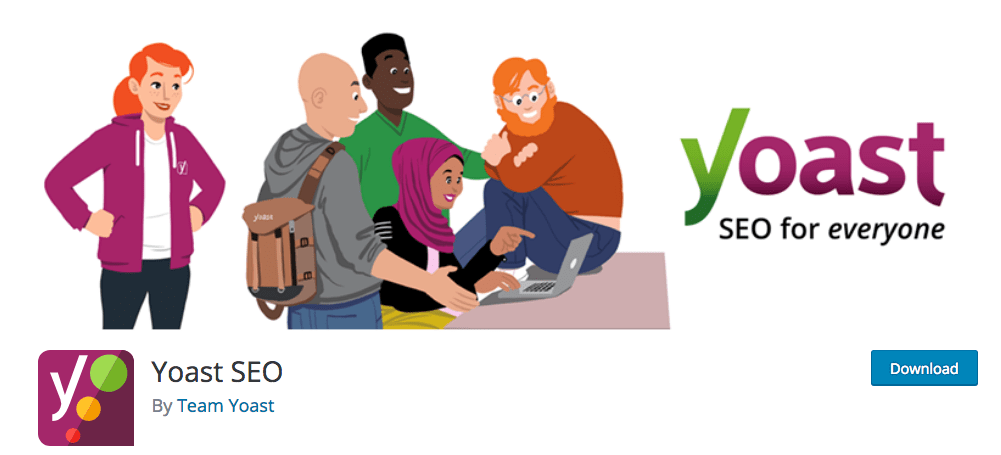 Yoast SEO plugin is here for more than a decade. More than five million users have installed the plugin, making it the most used option globally. The best part of Yoast SEO is the plugin's ability, helping you to manage and create XML sitemaps efficiently. It's relatively easy for them to have to code sitemap on your own, especially when you don't belong to a technical background.
Yoast SEO helps identify and avoid duplicate content; hence you don't have to worry about being penalized by Google. It offers templates for meta description, titles, etc., helping you make your page more appealing for search engines.
You are allowed to download the Yoast SEO plugin for free; it provides you with all benefits and access at the same time. But if you want to enjoy more advantages, then you should switch to Yoast SEO premium version for $89 annually; it helps you enjoy upgrades such as:
Page previews on several platforms
Internal link suggestions
Redirect management options
24*7 support
Eliminate advertisements
Yoast SEO releases updates every couple of weeks to keep up with the fast-changing world of SEO. The plugin is all-rounder one and helps you configure both On-page and technical settings to optimize search result; you can consider using the plugin for:
Sync and generate XML sitemaps to Google Search Console
Optimize meta descriptions and titles on blog posts and pages
Apply meta robots tags to selected pages
Customize redirect URLs and canonicalization settings
Generate Graph data for sharing posts on social media
Rank Math SEO
Known as "the Swiss Army Knife of WordPress SEO," Rank Math SEO is a fair claim to make it as an all-in-one SEO toolset; you could remove some single-purpose plugins. The SEO plugin contains Keyword Ranking, Google Schema, Rich Snippets Integration,  Internal Linking Suggestions, Local SEO, Automated Image SEO, and more.
Despite having significant features than other plugins, the lightweight design won't slow down the site. And it's the reason why RankMath is the best SEO plugin to choose from in 2021. It enables you to use its exclusive features, such as:
Edit the ".htaccess file" without having to use FTP
Define rich snippets for various types of structured data
You are allowed to add the required JSON code to the site
Get a detailed overview of the website with the SEO Analysis Tool to identify what needs attention and what's working best for your site
Provides customize access to different users
404 monitor helping you to identify errors on the site
Add Facebook Authorship to post shared on Facebook to enhance your site visits
Video
The Rank Math SEO plugin is free to use at the time of writing; it incorporates numerous features that are offered only with the paid version of the SEO plugin. The plugin is lightweight and lets users enable or disable modules to ensure it doesn't add unnecessary load on the webserver. With a pro version and robust community approach out soon, the plugin should be the first SEO plugin helping to enhance the website visit and traffic.
SEOPress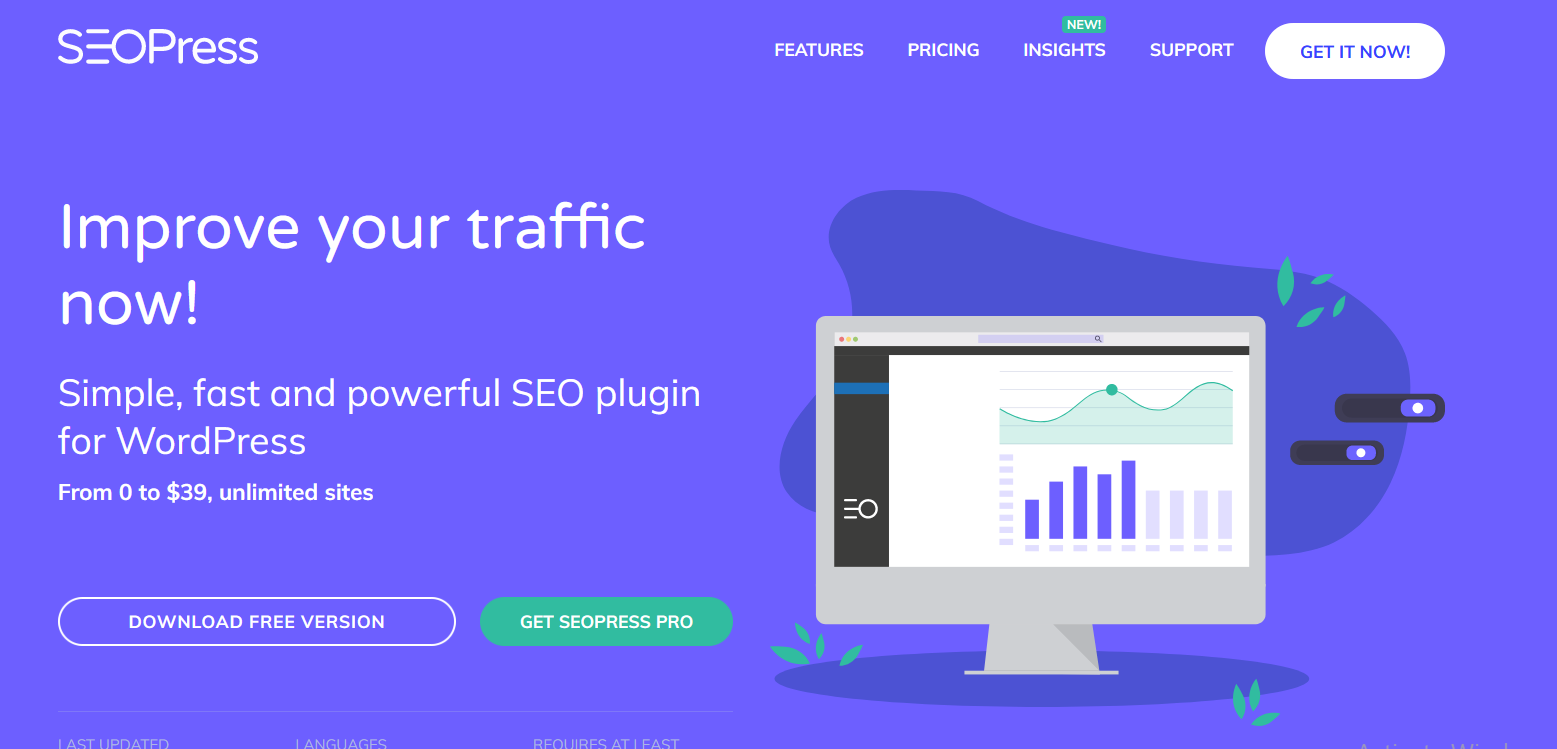 SEOPress is a fast, powerful, and simple SEO plugin. It consists of lots of features that can be used as per an individual's requirement. While the premium version of SEOPress adds more functionality, including Backlinks Integration, Google News, Video XML Sitemaps, eCommerce Optimization, plus Google Structured Data (Schema). You are allowed to use various features such as:
Discover keyword suggestions for content through Google's Suggestion tool
Use the Content Analysis tool to fine-tune content.
Track Google Analytics traffic and events
Manage 301 and 307 redirects in one place
Check Google page speed.
How to Start a Blog – Free Guide for Setting up Your WordPress Blog
SEO Framework
The SEO Framework plugin is a great option to consider. The SEO plugin is a perfect fit for small enterprises to enhance their web traffic and SEO result in no time. It's interface blends amazingly when integrated with WordPress; check to have a glance over it features offerings:
The SEO Framework provides a colored scale that shows precisely how it optimizes each post for search engines. All you need is to waver your cursor over the bars in the SEO column to reveal notes to enhance individual pages specifically. You are allowed to view screenshots explaining how the title can improve for SEO purposes. The plugin is free and does not have any ads or upsells to pester while you are working.
WP Rocket

The SEO plugin is a premium caching plugin created to make the site load faster. WP Rocket provides extra functionality like Database Optimization and Image Lazy Loading to improve page load speed. Users love that it is simple to set up and use the WP Rocket just as other caching plugins. Slower load time can kill conversion rate and UX; there might be a delay in page load time:
11% fewer page views
16% decrease in customer satisfaction
7% loss in conversions
But the user-friendly interface of the SEO plugin makes it easier for users to use and improve the user experience and performance of the site as well:
Helps to compresses CSS, JS, and HTML files
Caches content for returning visitors
Optimizes Google Fonts and Database
Integrate with all Cloudflare, MaxCDN, and other CDNs
Enhance page load time
SEO Squirrly
SEO Squirrly is crafted specifically for those users who don't have expertise in SEO. Other plugins enable you to implement and access SEO suggestions, but SEO Squirrly takes your SEO experience to the next level. The plugins offer users numerous features helping you to grab top position on the search engine.
Users can put the desired keyword that they want to rank with the topic they are writing on. You can see the green light and pop up a suggestion that appears in real-time explaining how users can work on keywords for particular content. It helps you to find and show great content with the perfect keyword.
Autoptimize
Autoptimize is a fantastic optimization plugin that improves the speed of your WordPress site. Technically, the SEO plugin achieves this by caching scripts, aggregating, minifying, and caching styles. It also minifies the HTML code to get your pages lightweight. For excellent results, it is recommended to use the Autoptimize along with the caching plugin. You can use this best SEO plugin to enhance your site speed as it helps to:
Defers Javascript
Removes query strings
Optimizes and aggregates Javascript and CSS
Removes things that you don't require, such as Google fonts
SEO Plugin: Make the Best Choice to Thrive in 2021
SEO is a crucial practice for every individual business who is serious about their site's success. WordPress is brimming with magnificent SEO plugins sketched to automate and interpret different steps of the SEO process. For instance, if you want to rank your video streaming platform on top of the search engine, you can find numerous ways and tools to help you out.
You can even make use of the above-listed SEO plugins to improve your site rankings as well. The above list is minimal; there are many other SEO plugins that individuals can consider to enhance their search engine ranking. Most plugins possess their features and functionalities and help you to improve your SEO journey to a great extent.
Author Bio
Gaurav Kanabar is the Founder and CEO of Alphanso Tech, an India based IT Consulting company that provides Event Management Software development service and other app development services to individuals as per their specified demand. Besides this, the founder also loves to deliver excellent content helping readers to have deep insight into the topic. Twitter || Linkedin