Google is returning with the feature to update Gmail To A New Look. Now, many of you will think: What is Gmail Update 2020? What makes it different from the previous one, etc. well just sit comfortably and read this article with patience, as I will disclose everything one by one. So let's get started.
Customize  Gmail Inbox Feature in Gmail 2020 Update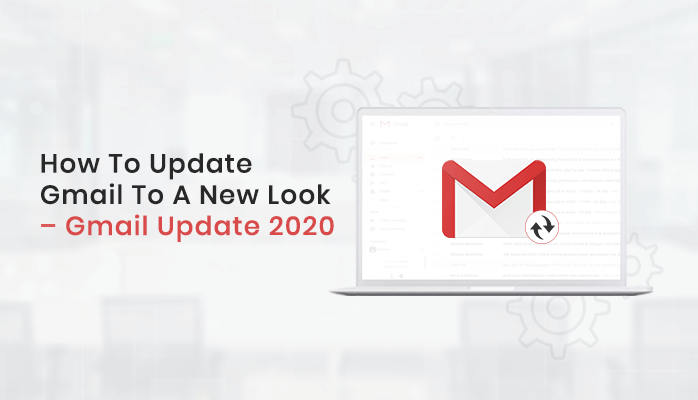 The new feature will help the users to customize their Inboxes. Google launches a quick settings menu, which offers options to users to modify the Inbox look without leaving the page. As soon as this feature appears on your account, it will by default activate. Then, user's don't have to leave the page to view the visual alterations that are made to your inbox.
Users can select the emails as per their choice in their Inbox. It offers users to add a reading pane by which users can view an email's contents without opening it. From the quick settings menu, it also modifies the user's Gmail theme.

This feature is just an updated version of the previous features. And the main aim of this is to make the email service easier and quicker to operate for the users.
But, if users want to alter more advanced Gmail settings, like your vacation response. Then, it is the same as earlier before, i.e  users have access to Gmail's full list of settings. Google will attach or add a link directly to all those setting options right above the quick settings menu.
Now, you will be wondering how to get the new Gmail or Update Gmail To A New Look? Then the answer is that the quick settings menu will by default arrive on your account, and will activate automatically. It will be used for both personal Gmail accounts and chosen G Suite users.
Why is it Important to Update Gmail?
Many users will think that why is it so important? So the answer is the Multiple inboxes will break out the key emails, such as important tasks or, those from particular people. And appear alongside the user's main inbox in Gmail, in a personalized manner.
How to get the new Gmail or Update Gmail To A New Look?
Some important details for the Gmail users are that it will not support split-pane configurations. In the beginning February 20, 2020, for Rapid release domains and March 5, 2020, for Scheduled Release domains, multiple inboxes with preview pane (now known as "reading pane") configurations will be not supported.
Those users who have multiple inboxes in an unsupported configuration, they will receive a notification in Gmail for this upcoming change. Whenever this change will take place, if the user uses multiple inboxes the preview pane will be disabled.
If the user wishes to use a preview pane (i.e. reading pane), then, use an inbox type other than multiple inboxes. Users can perform this by moving to Settings > Inbox > Inbox type.
Out of the "Advanced" tab, it will relocate the settings for multiple inboxes into the "Inbox" tab along with other inbox configurations. So that it will better align with the user expectations.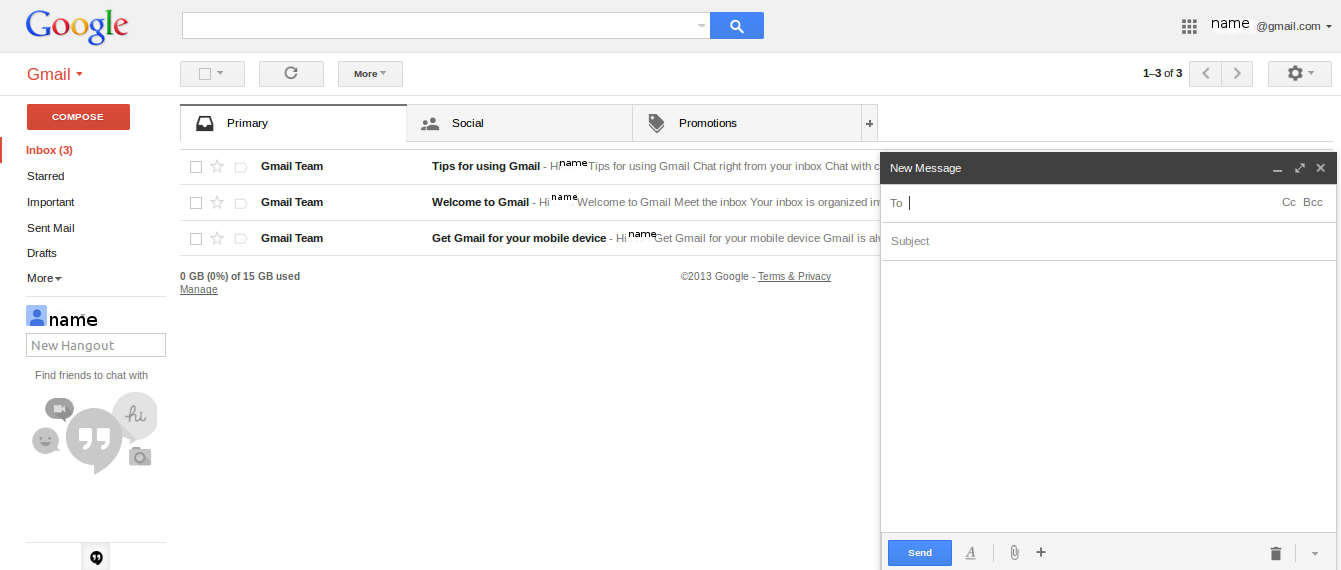 After these changes, users can either enable or disable the reading pane. It can be done by just tapping the gear icon and choosing Settings > Inbox > Reading pane. Users with a reading pane view can open mail next to the conversations list. Thus, it makes the mail reading and writing faster and also offers more context.
Whenever the right-side configuration of multiple inboxes gets enabled. Then,  each inbox will have a separate scroll bar.
This will permit the users to scroll in inbox individually according to the user's requirement. So that users can navigate their email with ease. This is a new update as earlier users were allowed to scroll both inboxes at once. The divider at the right side between the inbox and the multiple inbox sections will be more modified. Thus, this permits the users to minimize or maximize each panel as per the requirement.
This update also makes the additional sections in multiple inboxes collapsible.
In this feature, there will be one action toolbar across multiple inboxes. It offers users to take action across multiple sections. This will also take care of the working of both triage functionality and keyboard shortcuts that are consistent or not. At present, at the top of each inbox, there is an individual toolbar for each section in the bottom and top configurations.
But, there is no toolbar for any of the additional sections for the right-side configuration. Now, this one unified toolbar will be for the whole inbox in all configurations.
If there Any Mishappening Occurs in Gmail Update
This was the information for the Gmail Update 2020. Users now know the new update that is added to Gmail. If while updating Gmail by chance any mishappening occurs then use an alternative tool. Users can use the Gmail Email Backup Tool to Backup and Download Gmail Emails safely to a Computer or an External Hard Drive. This software is highly compatible with all the versions of Windows and Mac and also the latest version.
Last Remark
Now, users know the process to Update Gmail To A New Look by reading this article. This update will make the setting of Gmail easier to approach. In case, anything goes wrong while updating then use the Gmail Backup Tool.